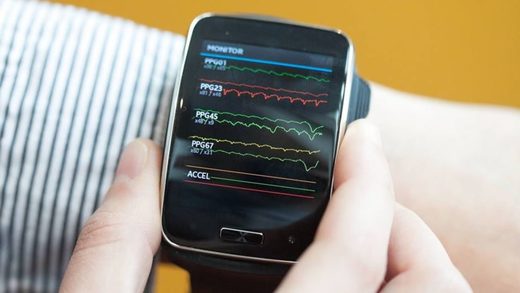 New artificial intelligence wrist device reads tone of conversations
Russell Hope
Sky News
Tue, 07 Feb 2017 22:33 UTC
Ever worried your conversations might be boring? Well help could be at hand from a watch that gives a warning buzz if you've started droning on.
Scientists from the Massachusetts Institute of Technology (MIT) have created a device worn on the wrist that uses artificial intelligence to read the tone of conversations. The wristband of the device is loaded with sensors that capture physiological data such as heart rate, blood pressure, blood flow, temperature and movement.
The MIT team combined that information with audio recordings to analyse a conversation's pitch, energy levels and vocabulary in the development of an algorithm that assesses the tone with an 83% accuracy level.
It understands happy, sad or neutral tones and some versions could tell you if you're boring others by collecting negative signs such as pauses, fidgeting and putting a hand to one's face.
The device could be linked to…READ MORE
Article source https://www.sott.net/article/341925-New-artificial-intelligence-wrist-device-reads-tone-of-conversations